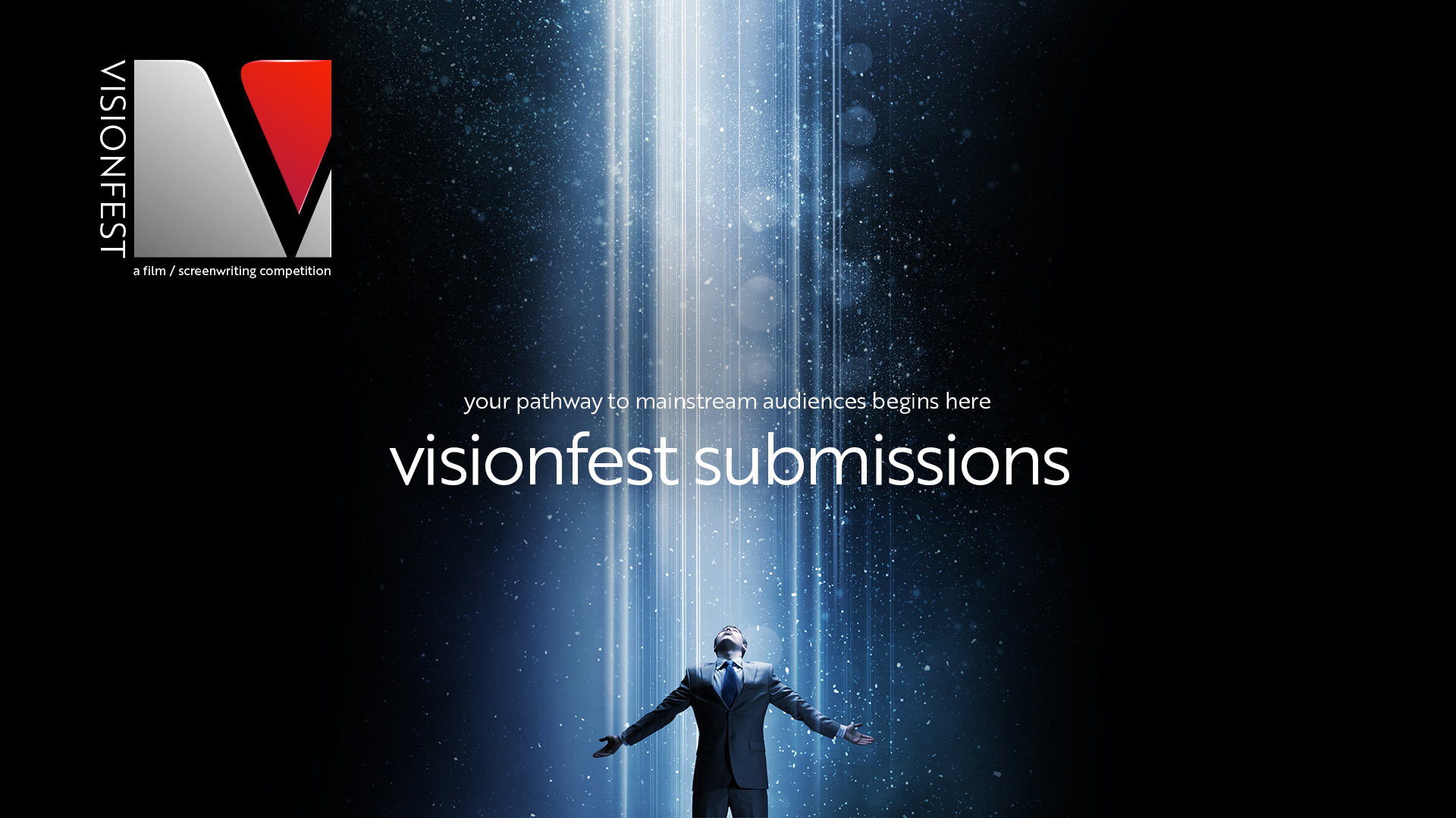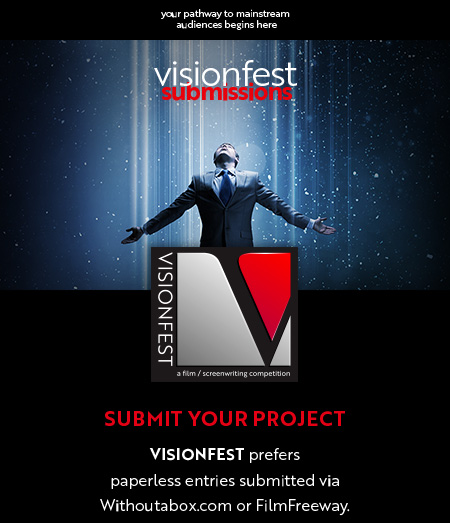 SUBMISSIONS FOR 2023 OPEN from Feb 1 thru Nov 1 2023!
VISIONFEST prefers paperless entries submitted through FilmFreeway. FilmFreeway provides online entry to major film festivals throughout the U.S. with one master entry form, allowing you and us to enter your film more quickly and with greater accuracy. This method is free and easy.
Members using FilmFreeway also get $$$ off their Entry Fees, plus the advantages of Extended Deadlines.
SPONSORED PRIZE for the 2023 SCREENWRITING COMPETITION:
As an InkTip Pro Member, thousands of filmmakers can find and read your scripts, and you'll be able to pitch directly to production companies every week. With over 3,000 options and 400 movies made, InkTip is the place for independent film.

---
Rules & Guidelines
Screenplays must be unproduced scripts, written in English and in Industry Standard Format (feature length 80-130 pages; short form 3-30 pages).
Applicants must be 18 years of age and may reside anywhere in the world.
Applicants must submit:
One copy of an original feature film screenplay (in digital formats only as defined within the submission forum selected), approximately 80-130 pages in length, formatted in industry standard screenplay format and written in English. (for Short Script Contest, screenplays should be between 3-30 pages)
Please note: Only original works are accepted. Submissions may not be based, in whole or in part, on material, fictional or nonfictional, produced or unproduced, published or unpublished, unless such material is in the public domain or if it was originally created and published/produced by the applicant(s), in another medium.
No revisions or updated versions will be accepted beyond the initial submission.
A completed application form and an 'entry fee' required for all entries.
Applicants may submit multiple entries, however, those must be submitted separately along with respective fee(s) for each separate submission.
Collaborative works are accepted and are treated as (1) submission, regardless of how many authors are responsible for creating the work.
VISIONFEST – Domani Vision Film Society LLC, based upon its own opinions and voting procedures, reserves the right to grant no awards if there is no entry that qualifies with sufficient merit.
The applicant(s) agree to hold VISIONFEST - Domani Vision Film Society LLC, and howtube.com harmless from, and defended against all claims, demands, costs, judgments, losses, expenses (including attorneys' fees), and liabilities resulting out of or in connection with any and all claims of third parties, whether or not groundless, based on any stories submitted to the VISIONFEST Feature & Short Script Competitions or on any screenplay developed out of such stories.
APPLICABLE TO ALL SUBMISSIONS (whether motion picture or screenplay form)
Submitted material shall be retained by VISIONFEST - Domani Vision Film Society LLC, and howtube.com for archival purposes and reference, with any and all related compensation waived by applicant(s). Should a project be featured on the VISIONFEST website as Video On Demand content viewable only through paid subscription, then VISIONFEST will negotiate a fair and respectable revenue share with the proprietor of the featured content, based on the terms and conditions of said negotiation and agreement.
The burden of obtaining copyright and all proprietary interests for the submitted material rests solely on the applicant(s).
To the accuracy of the information supplied, any false or misleading information on the application, or any failure to comply with the rules and regulations set forth by VISIONFEST - Domani Vision Film Society LLC, and howtube.com may result in disqualification and forfeiture of any awards or cash prizes.
---